Hello,
I'm trying out Microsoft's Baseline Security program to see if I have any missing updates or patches. To my surprise, it says that I need to install "Microsoft .net framework Service pack...etc...". Why?
I do have enough disk space
....That's not an issue...However, I would like to know why the tool thinks I need .net. That's my question. Thanks in advance! Any help here would be much appreciated.
BTW, I use Windows XP Pro SP3 and Microsoft's baseline security analyzer is quite a nice tool (so far that's my experience)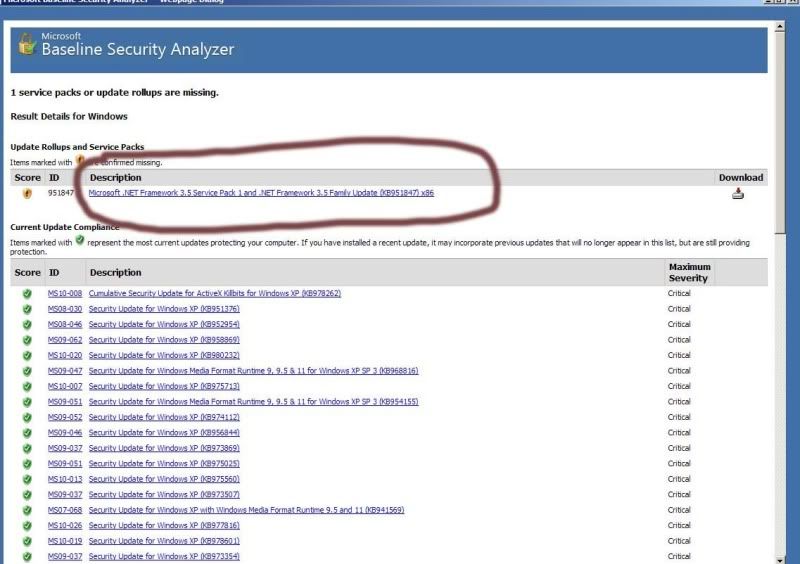 PS: Apologies if I've posted this in the wrong section!